Kia - Communities in Motion announces the 2022 recipients of funding to nine charities and non-profits driving movement and innovation in their communities
25 May 2022
Highlights
Kia Communities in Motion provides charities the time, space and funding to find inspiration to continue moving their communities forward.
Montreal's AlterGo 'At my school' initiative was selected as one of nine projects in the program's first year
Program will see $1.4M dollars support local projects across the country over four years.
Montréal, May 25, 2022 – Today, Kia Communities in Motion announces nine charities and non-profits across the country that have been selected to receive funding in the program's inaugural year, and Montreal's AlterGo was one of the nine. This comes on the heels of the program's announcement in December where Kia Canada, in partnership with Community Foundations of Canada (CFC), launched Kia Communities in Motion, a grassroots endeavour to invest $1.4M over four years to support local projects that are building inclusive communities through innovative programming that encourages movement.
As Canada continues to face challenges brought on by COVID-19 – widening inequalities and increasing the barriers that certain groups face – charities and non-profits play a critical role to create transformative change at the local level.
"The first year of Kia Communities in Motion is going to see several incredible opportunities to drive innovation, inspiration and movement at a grassroots level, supporting the various needs of people across the country," says Elias El-Achhab, Vice President and Chief Operating Officer of Kia Canada. "At Kia we recognize the importance of the incredible work being done at a local level. Communities know better than anyone what they need, and we're so excited to support these important initiatives empowering the betterment of our world and the critical change that accompanies it."
Unifying young people with disabilities through sport
AlterGo's "At my school" initiative was selected for funding in Kia Communities in Motion 2022 and throughout April, saw hundreds of primary and secondary children across Montreal with functional limitations participate in CrossFit, athletics and gymnastics competitions in schools. The initiative, which preceded Canada's largest annual multi-sport event, Défi sportif AlterGo, was designed to drive social inclusion and help children overcome mental health issues and deconditioning due to reduced physical activity as a result of the pandemic.
"AlterGo, driver of inclusion, organizes the Défi sportif AlterGo, whose main objective is to get young people with all types of functional limitations to move in order to be healthy and develop their autonomy," says Maxime Gagnon, President and CEO, AlterGo. "During the pandemic, the organization was unfortunately unable to welcome all the schools in a sports facility and, thanks to the support of partners, including Kia Communities in Motion, we were able to go directly to several schools to give young people a chance to experience competition and happiness!"
Kia Communities in Motion is funding nine charities and non-profits from coast-to-coast-to-coast in 2022. Each funded project will advance change through equitable, innovative solutions grounded in the concept of movement – inspired by Kia's brand belief, 'Movement that inspires.'
Empowered by the Foundation of Greater Montréal on the ground
In its inaugural year, Kia Communities in Motion worked with the Fondation du Grand Montréal as one of five community foundations across the country to select charities and non-profits that drive innovation and movement in their communities. The Fondation du Grand Montréal used its knowledge of grassroots organizations and the needs of its local community to select AlterGo.
"The values of justice, equity, diversity and inclusion stand at the heart of FGM's mission, and cut across all of its actions. Through the Kia Communities in Motion program, the Foundation is glad to support the AlterGo organization, a real engine of inclusion, and more precisely the Défi sportif AlterGo, which leads young people with any functional limitation to develop their personal autonomy," says Marie-Andrée Farmer, Director of Strategic Initiatives and Community Partnerships at the Foundation of Greater Montréal.
This year, Kia Communities in Motion is collaborating with:
Foundation Of Greater Montreal, Longueuil, Laval, Quebec
Windsor-Essex Community Foundation, Ontario
Rural Communities Foundation Of Nova Scotia, Nova Scotia
Yorkton And District Community Foundation, Yorkton, Saskatchewan
Community Foundation Of The South Okanagan Similkameen, Penticton, British Columbia
"The pandemic has been exceptionally difficult and has disproportionately impacted people already experiencing vulnerability. In the face of these challenges, there is a bright spot: charities and non-profits have been, and continue to be, creative and resourceful in responding to community needs," says Andrea Dicks, President, Community Foundations of Canada. "Kia Communities in Motion is providing important support to move this work and communities forward. As we look towards recovery, it's projects like these that will help ensure no one is left behind."
Kia Communities in Motion's first-year recipients
The selected charities and non-profits feature a diverse range of community-led projects, all of which support movement of people forward in society, promote inclusivity in the community, use innovative solutions to address social challenges, and have a wide impact on the community. A full list of funded organizations can be found below:
Défi sportif AlterGo, "At my school", Montréal, QC
Black Boys Code Society, Black Boys Code's Windsor Advancement Project, Windsor, ON
Women's Enterprise Skills Training of Windsor Inc., Young Women in Motion: Breaking Barriers with Biking, Windsor, ON
Sexual Health Nova Scotia, The Nova Scotia Transformation Project, Bridgewater, NS
Dalhousie University, A Black People's History of Canada, Halifax, NS
Saskatchewan Abilities Council Inc., Bridging Service Collaborative, Yorkton, SK
Kici Anishinabek Kananakachiwewat Community Service Co-operative, Creation of a regional Saulteaux Language and Culture Program, Kamsack, SK
South Okanagan Immigrant & Community Services, Moving Ahead, Penticton, BC
Penticton and Area Cooperative Enterprises, Rusty Springs Business Manual, Penticton, BC
About Kia Canada
Kia Canada Inc., founded in 1999, is a subsidiary of Kia Corporation based in Seoul, South Korea. The company employs 178 people at its headquarters in Mississauga, Ontario, as well as in locations across Canada and at its regional office in Montréal, Québec. Kia offers products and services that are innovative, dynamic, thoughtful and award-winning, through a network of 197 dealers across the country. The company's brand slogan – 'Movement that inspires' reflects Kia's commitment to inspiring consumers through its products and services. To learn more, visit kia.ca or Facebook, LinkedIn, Twitter and Instagram.
About Community Foundations of Canada
Community Foundations of Canada (CFC) is the national leadership organization for Canada's 191 local community foundations. Together with community foundations across the country, CFC helps drive local solutions for national change on the issues that matter most to Canadians. CFC is building a movement that connects community foundations, Canadians and partners to create a just, sustainable future.
About the Foundation of Greater Montréal
The Foundation of Greater Montreal (FGM) helps individuals, families and organizations to get involved and support their community by creating funds for selected causes in all sectors. In addition to publishing the Vital Signs of Greater Montreal report, FGM manages the assets of over 700 funds, guides donors and supports community charitable organizations. A member of the Community Foundations of Canada, a network of 191 community foundations, FGM promotes philanthropy as a major driver for well-being in Greater Montreal. Website: fgmtl.org
For more information and press inquiries please contact Susan Bernardo at sbernardo@kia.ca or Emma Ninham at eninham@strategicobjectives.com.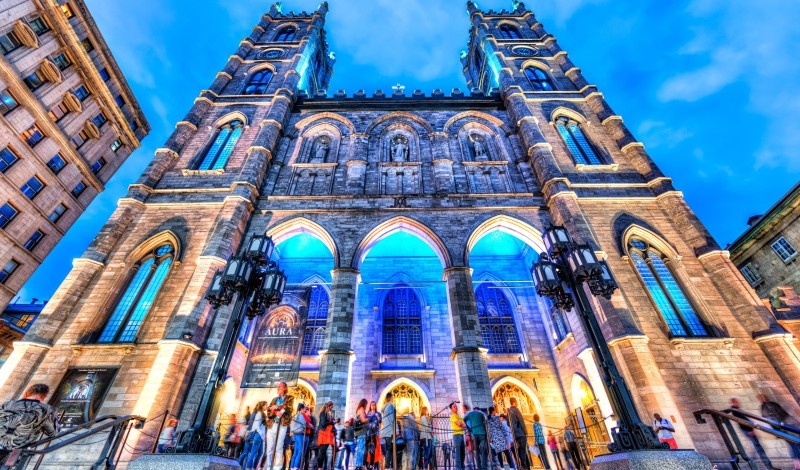 Francis Choinière, choral conductor and artistic director of Orchestre Philharmonique et Choeur des…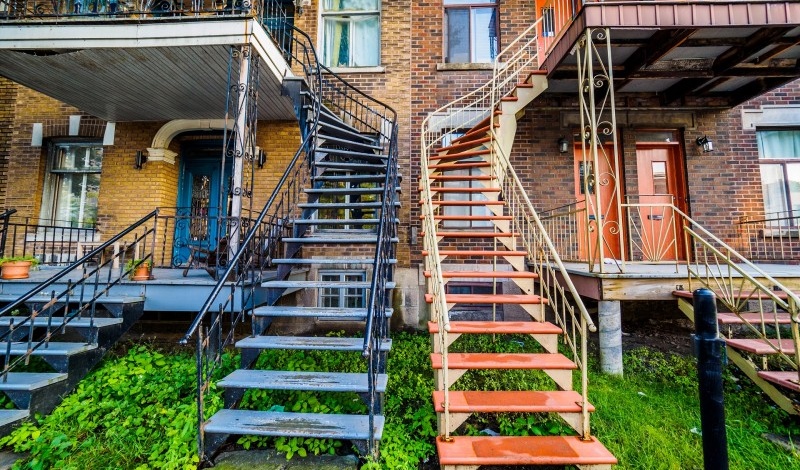 This Vital Signs report examines the situation of housing for Montreal households and maps out the most…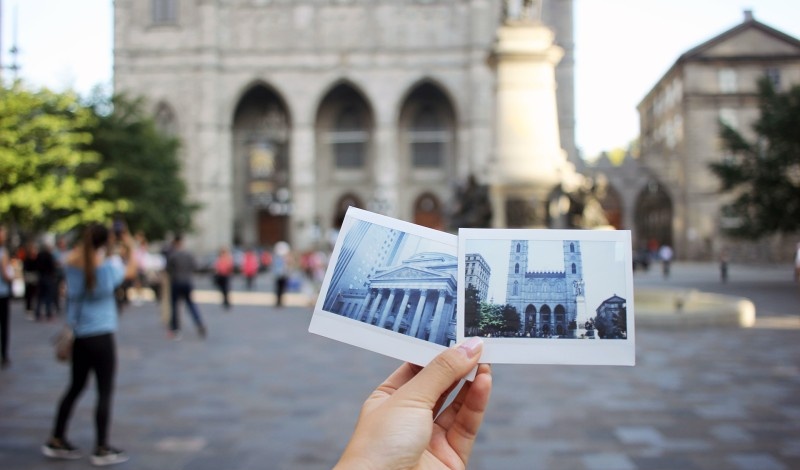 These distributions are from income generated by Mécénat Musica that has created $75,000,000 of in-perpetuity…